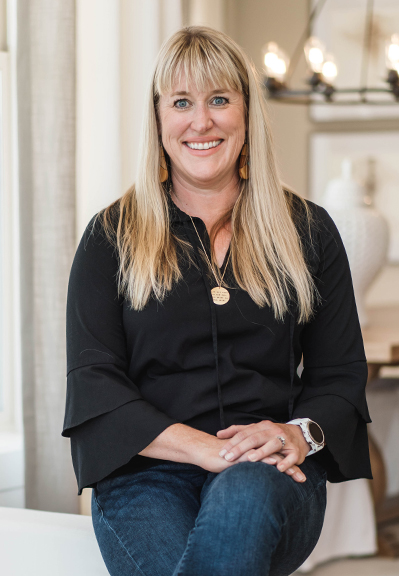 Gretchen grew up in St. Louis, Missouri and graduated from the University of Missouri – Columbia with a degree in Secondary Math Education. After many years of working as a middle and high school math teacher, Gretchen decided to get her real estate license and become a Realtor®. She found that her new profession required her to use many of the same skills she employed as a teacher. She is highly organized and enjoys working with people with a wide variety of personalities and backgrounds. Her passion for people and helping them to succeed has been a constant theme in her careers.
She moved to Colorado in 2012. She enjoys hiking, backpacking, skiing, running, CrossFit, traveling; pretty much anything outside!! She is an active volunteer in her church and with Open Door Ministry in Denver. She and her wonderful husband, Bill, have two kids, Callie and Jake and two dogs. She enjoys life and sees each day as a blessing.

Gretchen was fantastic, my wife and I bought our first house and she was there to guide us through the process. She was always willing to show us any house at almost anytime. Very friendly and helped us get us into our beautiful new home. I would highly recommend her!

Robert Rollner
Gretchen helped me buy my first home, she really tried to make the process as low stress as possible. She was very good at keeping me up to date with her schedule and very responsive to my 6:00 am texts about random things I had been thinking about during the night. She was wonderful about sharing her opinion/point of view on when something was major or a deal breaker, or when something wasn't too bad, since it was my first home and I didn't have any previous experience of getting inspection reports, etc. That was really helpful to me and I never felt like she tried to push me to buy something for her to make money. I would definitely work with Gretchen in the future.

Deborah Aleksa
Gretchen is very friendly and helpful. In addition, she is responsive and honest. I fully trusted her to help us make this huge purchase. I would not hesitate to recommend her to any of my friends and family. Thanks so much for your help, Gretchen.

Sarah Everett
We just bought our first house with Gretchen's help. I really was worried in the beginning of that journey, but Gretchen made it so smooth and seamless! She made us feel like we are the only people she is working with right now (even though she had other buyers, sellers and closings while working with us). She was always responsive and available. I have no doubt we have our agent for the future and will recommend her to anyone who is looking for a great representative!

Sergii Doroshchuk
Working with Gretchen has been the best experience we have ever had with a realtor. While working with Gretchen - we were constantly kept up to date with anything that was needed. It's been a true blessing to have her in our corner!

Lori Hibma
Gretchen made the whole process super easy! Especially since this was my husband and Mine first time buying a place. She talked us through everything to make sure we understood. She was always there to answer any questions we had. I highly recommend using her if you are looking! She was wonderful.

Sarah Torbaugh