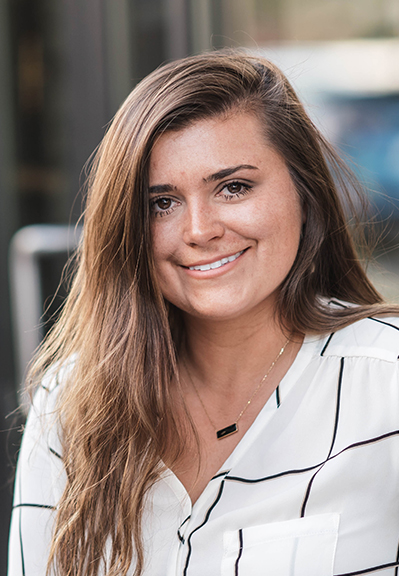 Hadley's family has an extensive background in the construction business. She spent a lot of her life moving around the country and knows the stresses that comes with moving. She strives to use her knowledge, expertise, and personal experiences to provide clients with a smooth transaction and easy transitions into their new homes. She graduated high school in Austin, Texas and went on to attend the University of Wyoming before transferring to the University of Colorado at Denver to receive her degree in Communication Studies.
Before becoming a Realtor, Hadley worked in public relations in both the construction and public transportation industry. Her job experiences helped her learn a lot about property values around the developing areas of the Denver metro ares. With a strong background in customer service, Hadley truly enjoys being able to take the stress out of buying or selling a home for her clients. She enjoys the diverse backgrounds and life experiences of her clients and in watching as new clients become lifelong friends!
She lives North of Denver with her husband Dave. When she isn't finding the perfect home for her clients, she enjoys kickboxing, skiing and going to breweries with friends.