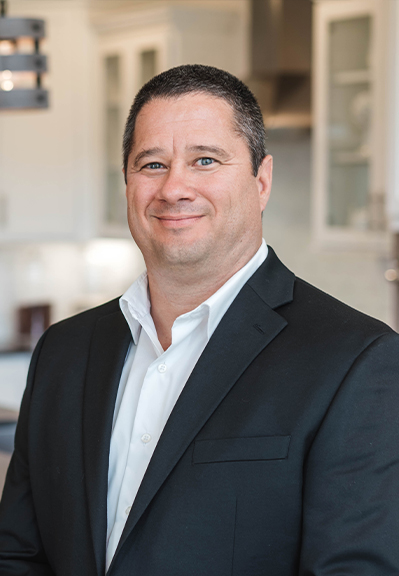 With years of experience within the industry as a full-time real estate agent with a background in business, title, and escrow, and property management, Matt understands the complex dynamics involved in any real estate transaction whether buying or selling. Through a client-centered, service-oriented approach, his primary goal is to exceed your expectations and in doing so, foster long-term relationships. Taking pride in his knowledge of the local market, he is uniquely qualified to insightfully facilitate smooth transitions and to tailor his services to meet his clients' unique needs effectively and creatively. His mission: To be a trusted and reliable resource for all your property buying and selling needs. Having experienced all the region's great communities have to offer, he is committed towards helping you find an ideal home in the area you want to live.
As a longtime resident of the North Denver Metro area, Matt currently lives in the Vista Ridge Subdivision in Erie with his wife Cassie, and their kids, Tanner and Abby.

Having bought several homes previously in other states, I can state that Matt is the best agent that we have ever worked with. He is conscientious, well-organized, knowledgeable, communicative and on top of things; in other words, a pleasure to work with. I have no hesitation in recommending Matt to family and friends who are in the market to buy or sell a home.

Don Hamel
Matt is awesome! So… after touring a ton of homes and finding issues with almost all the homes that we walked through we started to become concerned. Then Matt, being his incredible self, surprised us because he researched the issues for each home and reached out to local contractors to get us estimates on the costs to fix said issues before making any offers. With all the extra hard work Matt did on our behalf we knew that every time we made an offer it was informed and based on the actual value of the home. The bottom line… Matt is a cut above the rest of the agents on the front range. No spin, no pressure, no malarkey. Matt made the process so smooth and stress free. Thank you, Matt!

John & Kimberly Wilhelm
Finding a home (especially during the pandemic) can be daunting, but Matt had made this process so pleasant and smooth. In addition to being professional and offer ongoing support, we were so grateful for his honest and candid feedbacks whenever questions arise -- we learned so much from him! He has been so attentive with our questions and needs — and always addressed them in a very timely manner. We would not hesitate to recommend him to anyone seeking their dream homes in Colorado!

Ashesh & Jen Satvedi
I met Matt two weeks before I was going on vacation at the end of July 2021. Matt was going on vacation the week after we were introduced. Even when Matt was supposed to spend time with his parents and his family on vacation, he made time to answer my queries, no matter how inconsequential they were. He would patiently explain issues or address concerns I would bring up in our regular correspondence. I have a very high bar for professionalism in any field – especially in real estate where it is one of the most significant investments one makes throughout one's life. Matt demonstrated a special knack for being attuned to my needs, wants, and respected the process of my decision-making. He was patient and kind and always presented with such a sunny disposition and an infectious giggle. He responded to calls and text messages in a timely manner. I took note of how he refrained from his personal agenda related to what he saw, or thought was a beautiful, nice, or not-my-style nor neighborhood-related comments. He was consistently professional in interactions whilst exuding warmth that one cannot help but like the guy. He was detail-oriented and always went over and beyond what was expected as an agent. There was never any issue too minute to brush off or gloss over. He was also very knowledgeable in the different areas we visited which resulted in my learning more about the differences in the neighborhoods in our communities of choice. There will never be any hesitation on my end in highly recommending Matt Mulcahy to anyone looking for help securing their next home.

Vicky Tuakoi